About Paradox Pairs
A Paradox: two ideas that at first seem to be in opposition. A deeper study shows they more often complement each other and provide the natural boundaries and tension necessary for creativity, innovation, and appreciation. This site explores that tension.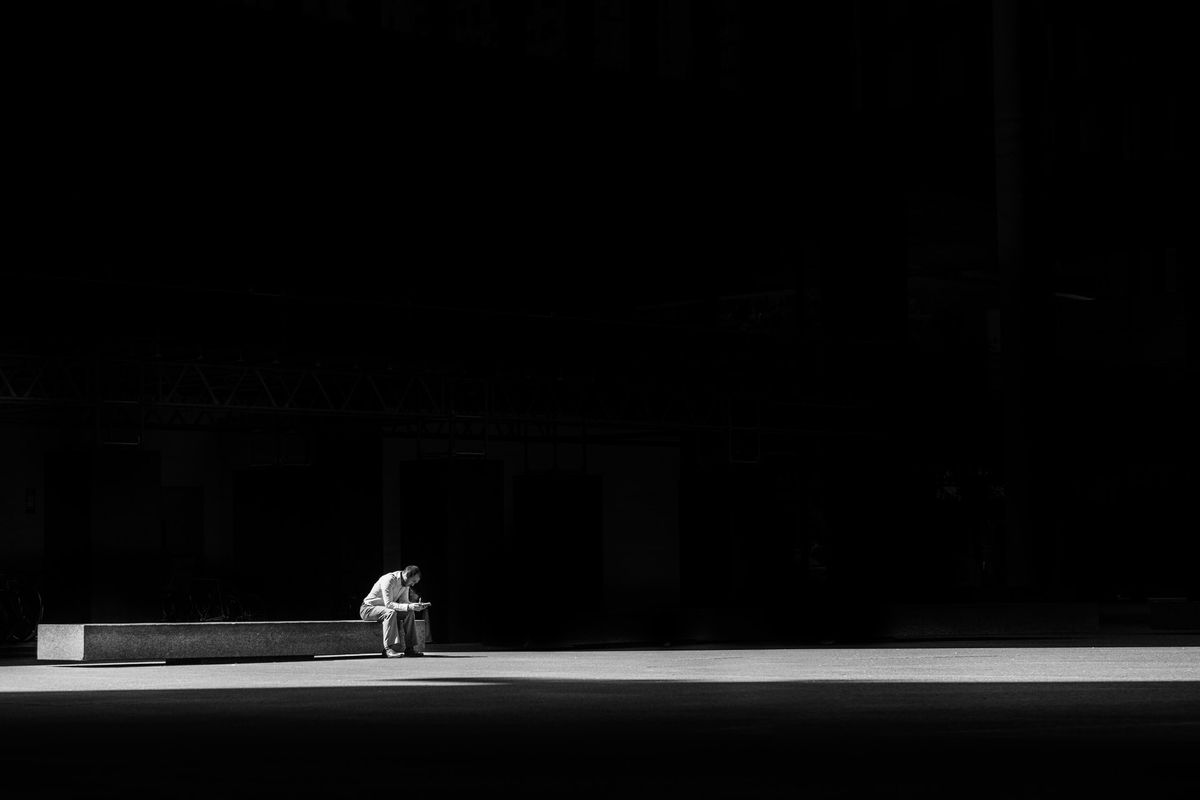 The Paradox Pairs series was an idea incubated during a leadership session I held while CTO at Red Ventures facilitated by my friends Adrian Peryer and Sarah Greer. During a session outlining our technology strategy, we identified a series of descriptions about how we work that created tension when viewed as a whole. Adrian and I drafted the first dozen pairs from this session. While they have undergone revision and I have been expanding the pairs ever since, the original idea is forever indebted to Adrian and his excellent approach to problem solving and visualizing plans. To learn more about Adrian and his approach to creating a shared vision visit Adrian Peryer & Associates and to see the amazing visuals Sarah creates to help frame these sessions visit Sarah Greer & Associates.
This site, named after the Paradox Pairs series, is culmination of several side projects that I have combined to have one place to share my writing on technology, leadership, creativity, and human behavior.
Originally I called this site Stay Curious. That name comes from a catch phrase I have been using for many years in my email signatures. It is a subtle reminder that we are all born with natural curiosity and that as long as we remain receptive to learning and discovery we can find a solution to any problem.

About James
I have always been curious, even at a young age. This curiosity led me to pursue a degree in Computer Science. My CS degree eventually granted me access to some great roles and to be present at many historic moments of internet history: running the systems for NORAD tracks Santa, The Grammy's, and the Lord of the Rings movies; setting video streaming records that first season of Big Brother; shuttering Netscape; dozens of acquisitions and secret diligences that never panned out; AOL buying Time Warner, unraveling, and eventually selling AOL to Verizon and then buying Yahoo.
Most recently I was the Chief Technology Officer for Red Ventures, a private digital marketing firm which owns a portfolio of digital assets including Bankrate, HealthLine, The Points Guy, Lonely Planet, and CNET Media Group. As impactful as our technology platforms and data science models have been, my greatest accomplishment at Red Ventures has been cultural rather than technical. I have helped to build a thriving community among our technical teams that will long outlast my tenure. A community that draws inspiration from other team's creative work rather than competing for attention, embraces the benefits of an inclusive workforce, and nourishes curiosity in pursuit of great solutions.
Now I'm turning my attention to some creative pursuits and combining content I've written in several places all together here. I hope you'll enjoy reading.
---
Privacy and Affiliate Disclaimers
I pay for all expenses of hosting this site directly and intend to keep all of my content free. I also have no plans to include display advertising on my content and will not engage in surveillance ad targeting for anyone who uses the site.
I do use Google analytics to report on web traffic and on occasion I may link to a book as part of an affiliate program. As part of the IndieBound affiliate program I earn a small portion from qualifying purchases. It's perfectly ok with me if you ignore these links I have provided. I support your choices and thanks for reading.